Our standard opening times
Widcombe & Larkhall
M-F: 8:30 – 16:30 // Sat: 09:30 – 16:30 // Sun: 10:00 – 15:00  (Larkhall closed on Sunday)
Abbey Deli
M-F: 9:00 – 17:00 // Sat & Sun: 9:30 – 17:00
Public holidays may vary. Our standard opening times are subject to change.
A dog friendly cafe
All our delis are dog friendly; we love well-behaved dogs and children!
I'm sure we can find a treat for your little one too!
Speciality Coffee: Roasted Locally
Dusty Ape are mad about coffee and roast distinctive coffees from around the world in small batches to get the best possible flavours from the bean. 
Life is too short to waste your caffeine intake on anything but the best.
We love having them as our supplier.
Contact
Widcombe: 01225 313037
Abbey: 01225 426581
Larkhall: 01225 444534
Email: deli@jjbeanos.com
Our Deli locations
Widcombe: 17-18 Claverton Blds
Larkhall: 1 Upper Lambridge St
Abbey Green: 2 Abbey Street
Larkhall Deli is closed on Sundays
Check our Socials for the latest!
Have you seen us before?
Afternoon tea
at the Modiste
The Abbey Deli 
//
The ultimate cream tea experience
in the beautiful city of Bath.
About us
Deliciously Charming
Since opening Widcombe Deli in January 2017, Nicky and Jon Ison have received a very warm reception and now have a whole host of loyal regular customers.
Having previously worked in the corporate food industry, they took the opportunity to open this charming local deli/café and engage with the tight-knit community after moving to the area.
They want people to feel they're coming into their kitchen at home, so worked hard on bringing decorative personality to the deli.
Now, they've expanded, opening a new a deli in Larkhall, and now the Abbey Deli, Abbey Green – with all the charm of the original!
We love to be
Happily independant
The couple pride themselves on independence – everything is home-baked from local produce.
They offer outside catering for parties and picnics and can also deliver too. Gluten-free options. Three separate seating areas ensure that Widcombe Deli retains its quiet and relaxed atmosphere, even when busy. Larkhall Deli is a spacious place to eat with a garden area and The Shed bar in the weekend evenings (open during the summer months), and of course the beautiful Abbey Deli in the heart of Bath, a large eating space with little private nooks and a bookable private meeting and dining area upstairs.
Widcombe Deli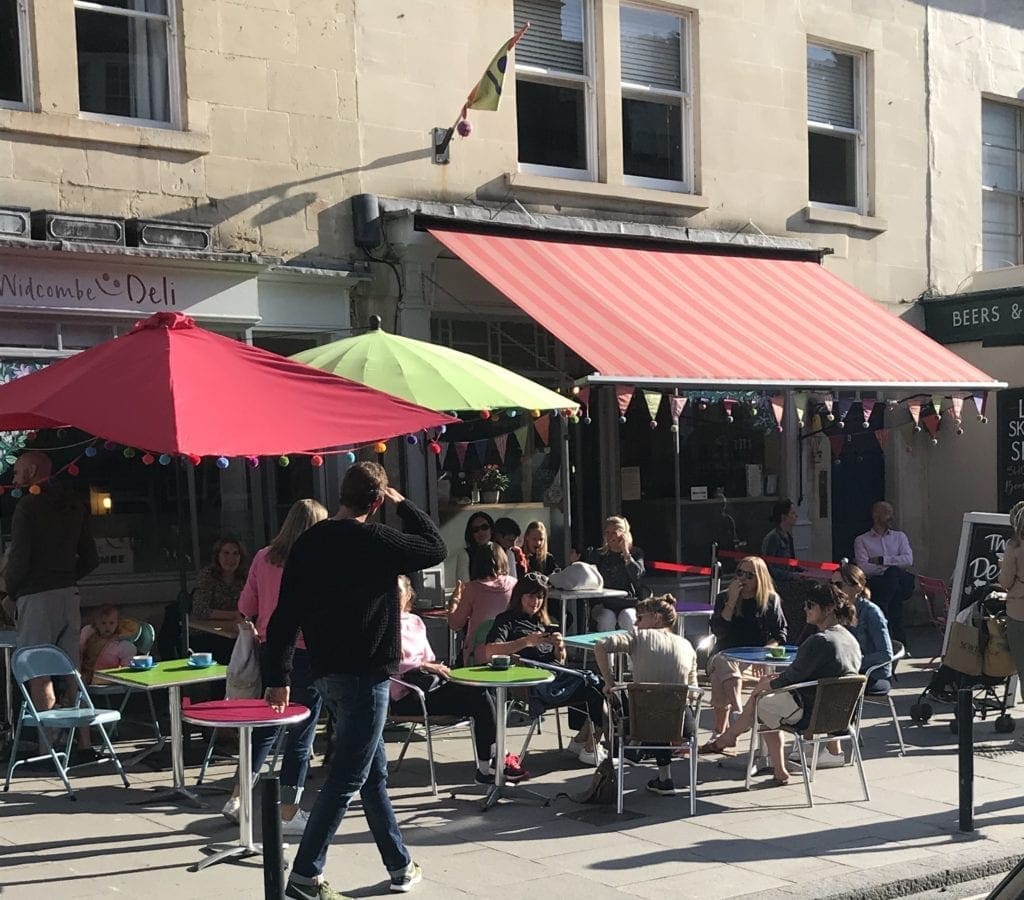 Find us here
17-18 Claverton Buildings,
Bath BA2 4LD
our original space
The café at Widcombe //
The café and deli seats around 40 guests with lots of sunny outside space. It's also dog friendly and serves quiches, pastries, bakes, snacks and salads as well as a great range of homemade cakes.
The Deli is also available for large groups, we can set aside an area for you and your party, ask us about individually tailored brunches!
A spacious deli with a secret garden
The café at Larkhall //
We've opened our new space in Larkhall in 2019 and we have been so happy to see you there for delicious food, drinks and treats, made by us. Famous for our quiche, cooked fresh every day along with freshly made creative salads.
Dogs are welcome here too, there may even be a treat or two in store! Pop in and enjoy our warming dishes on the menu this winter, including lasagne, pies and our lovely cakes, pastries and coffee.  We're still going strong! Join us in the garden under the umbrellas or perhaps stay in the evening for a drink at The Shed.
Larkhall Deli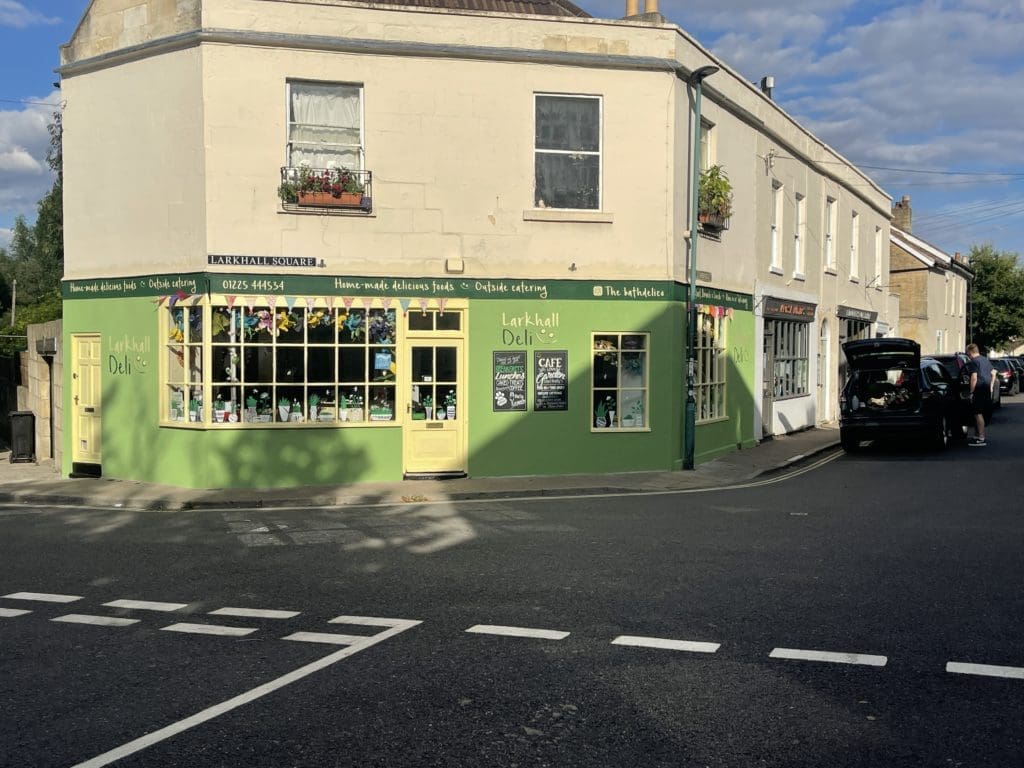 Find us here
1 Upper Lambridge Street,
Larkhall, BA1 6FA
The Abbey Deli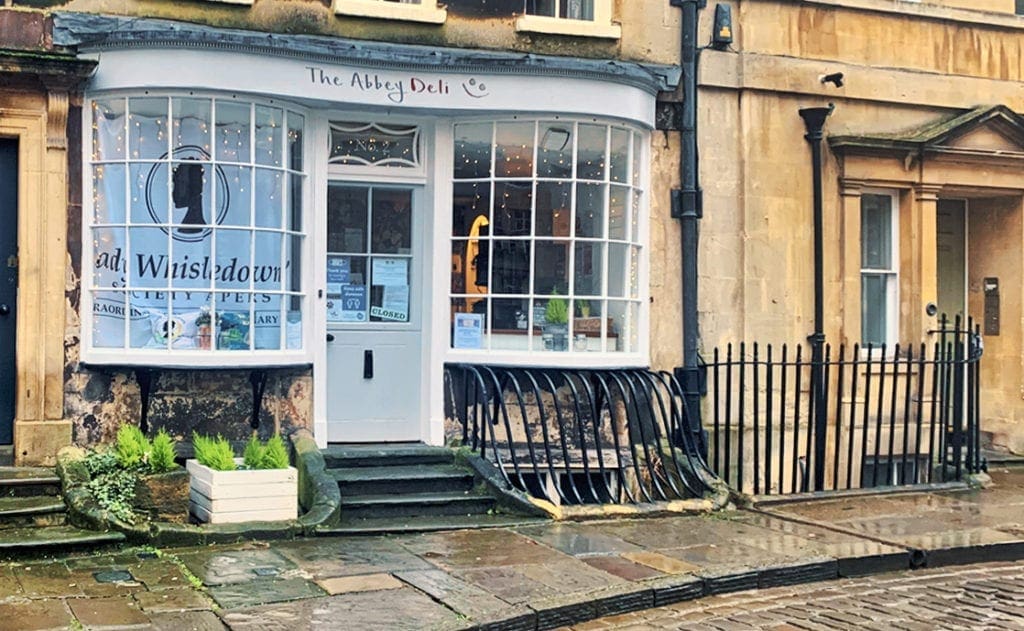 Find us here
2 Abbey St, Bath BA1 1NN

Just a 1 minute walk from
Bath Abbey!
Historic Abbey Green in Bath City Centre
The café at
The Abbey Deli //
Our wonderful new venture in the middle of the city of Bath, located on the cobble stones in view of the Abbey and the historic tree at the Abbey green. The celebrity in the group appearing in a well-known Netflix Drama.
Our beautiful deli has multiple rooms, a large dining area and a gorgeous leather sofa to relax on. Stop by for our lovely coffee, cake and freshly prepared pies, quiches, lasagne and salads.
We have a bookable private dining and meeting space for you to use upstairs, perfect for getting that bit of work done in peace, meeting up with friends over a drink or three, or looking to get some group projects (or maybe just a board game) going, right in the centre. With a super fast, dedicated wi-fi connection, to make sure you can get what you need to done, all whilst with a coffee and a slice of cake.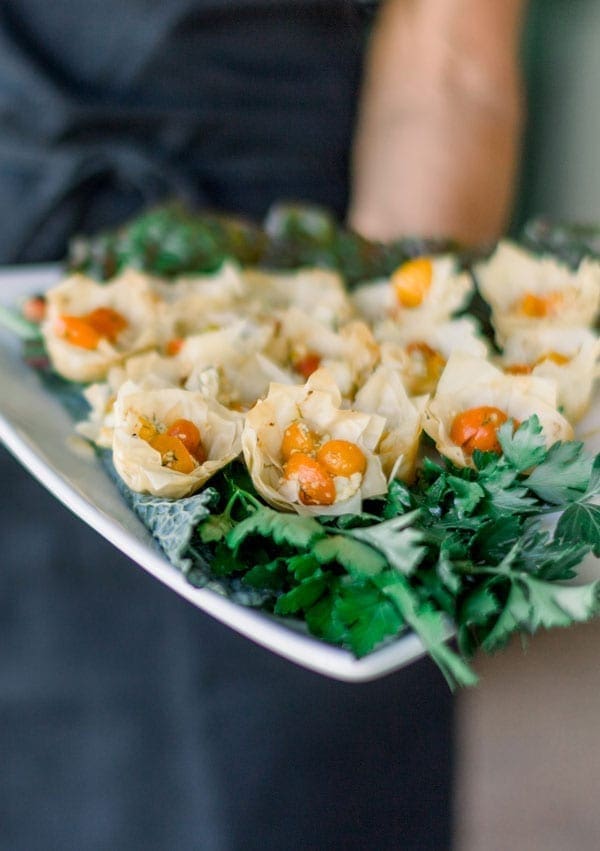 actually delicious homecooked food
A Fresh Approach to Catering //
Find out how we can cater for you, your picnic, lunch date, supper, home or event. We have fantastic grazing boards and platters that will smarten up any event. We can serve our meals on your own plates, make it for you to take home or make sure that your next catered event isn't… well… full of boring food! We can even bring the deli to your workplace!
Make a Reservation
If you'd like to book a private space for catered events, please contact us here for further information. For general booking/seating requests please call the individual Deli you are after.
Delicious things
to eat and drink //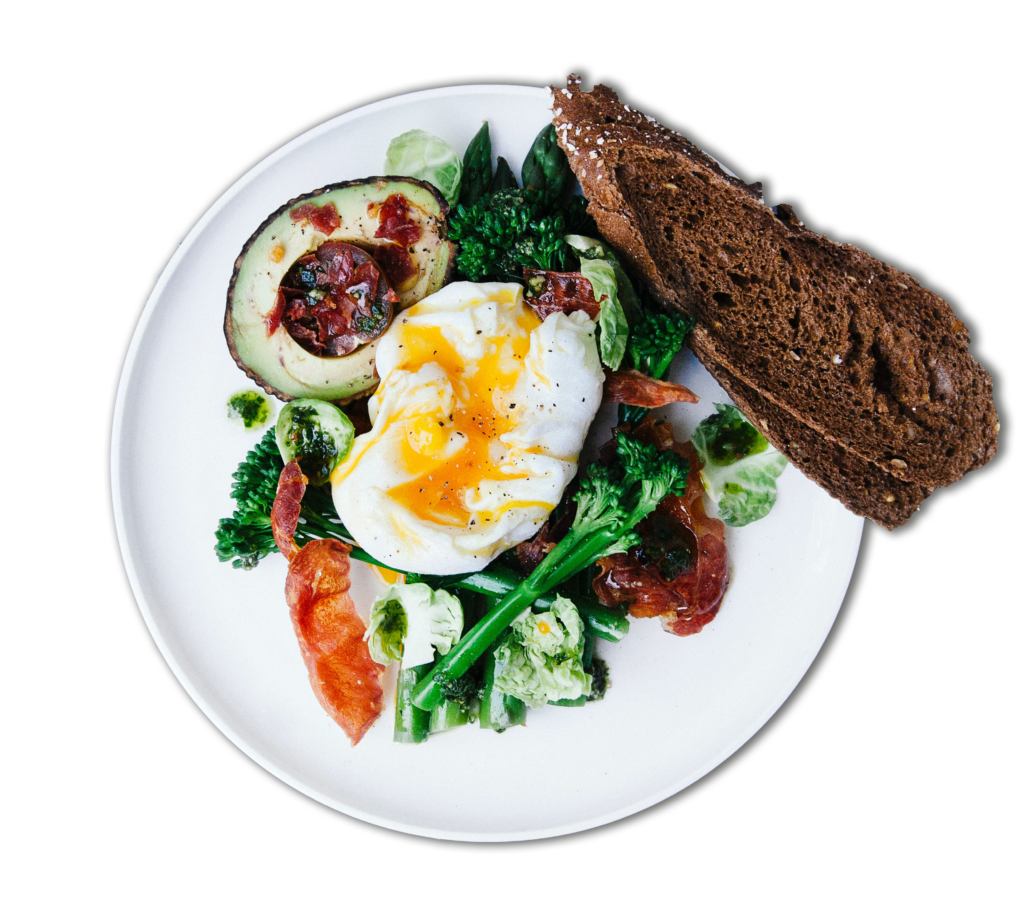 We have a lovely breakfast menu for you to enjoy. It might be a little different in each individual deli, check the board for the freshest things or ask our wonderful staff.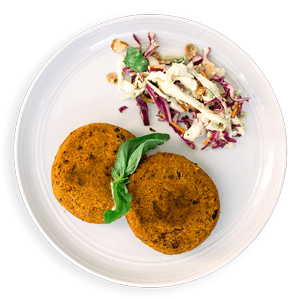 The best thing about our deli's is that there is no fixed menu. Stick with us here! Everything you see in the cafe in front of you is available, from our quiches, pies, lasagne and salads.
It changes daily so speak to our staff for more details, or check out our photos on Instagram.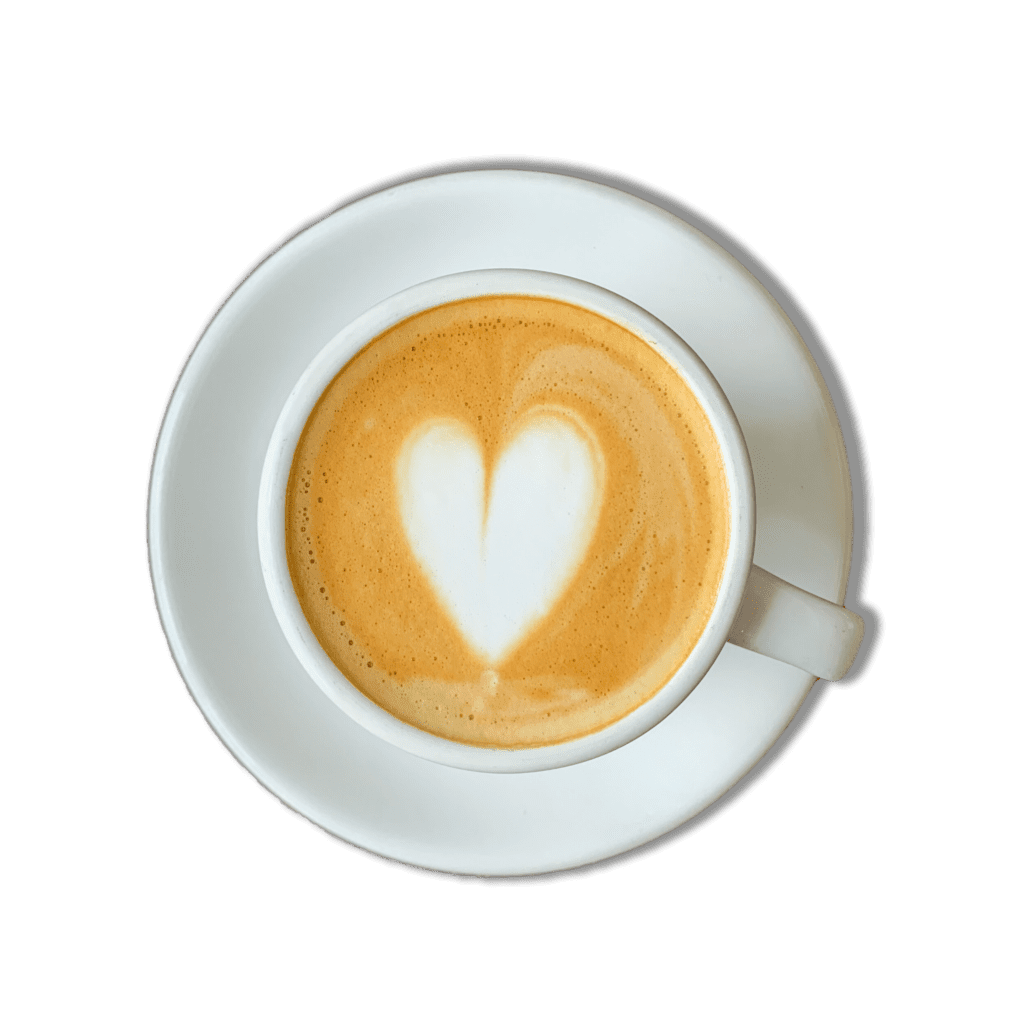 We use a delicious local coffee company – Dusty Ape Coffee, who roast in small batches to ensure the best flavour.
Then, tuck into our homemade cakes and switch off the the world.
Real bliss.
Favorites
What We're Known For //
Our Lasagne
One of our very best dishes, homecooked meaty lasagne with a cheesy topping. Guaranteed to make you feel warm and cosy inside. A true comfort food. Combine with our salad to balance this out, trust us.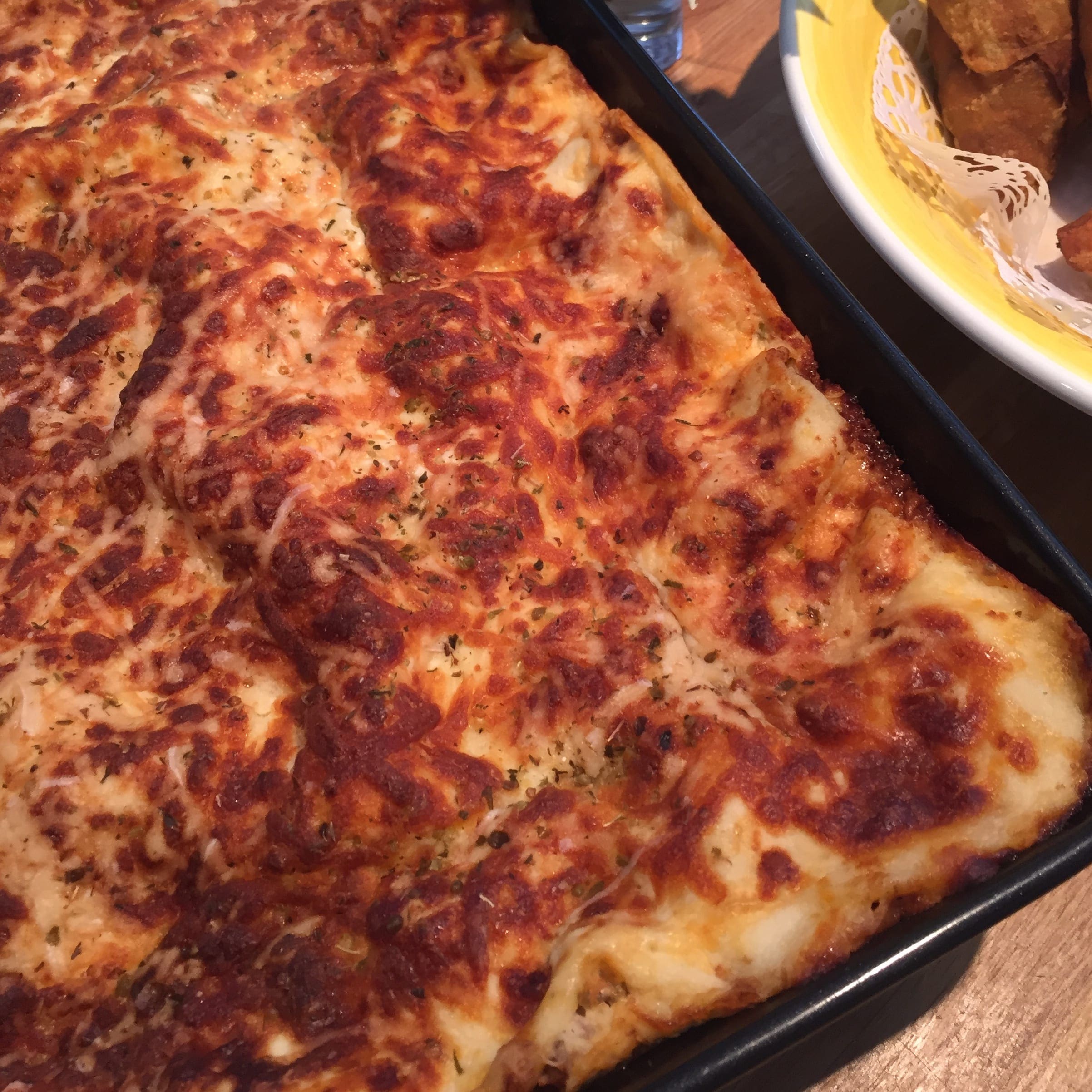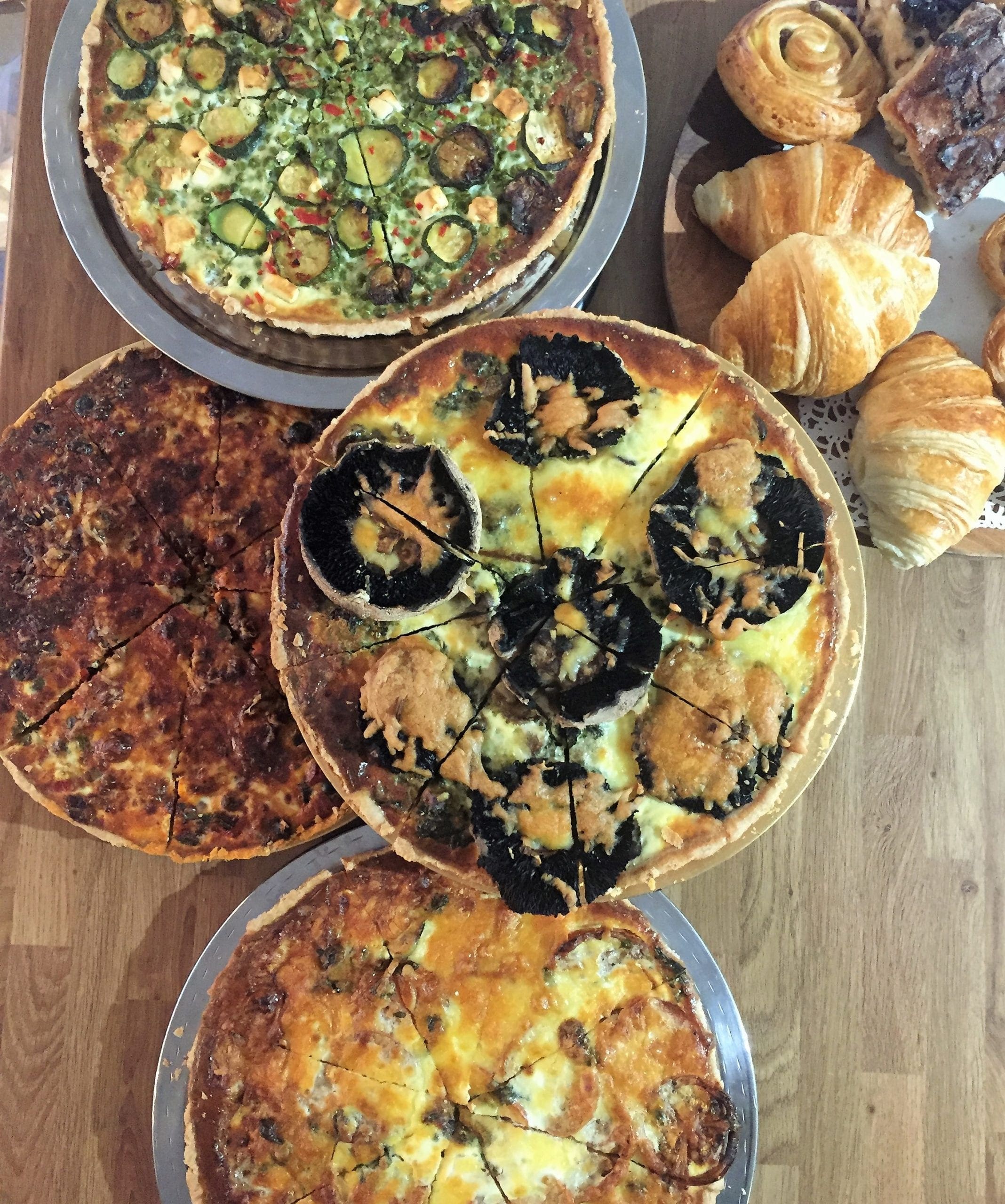 Our Quiches
So many to choose from, in our cafes you'll often find our classic quiche lorraine, chorizo, olive and red pepper, balsamic baked tomato, onion and cheddar, mushroom spinache and ricotta & mustard… oh there's more inside…
Pies & Topless Tarts
Is that what you thought? These mini individual pies are just the thing for a quick bite. We've got Egg and Avocado, Smoked Salmon, Bacon and Egg. We have some lovely big slices of pie too! We've got Gluten Free options available. Just ask.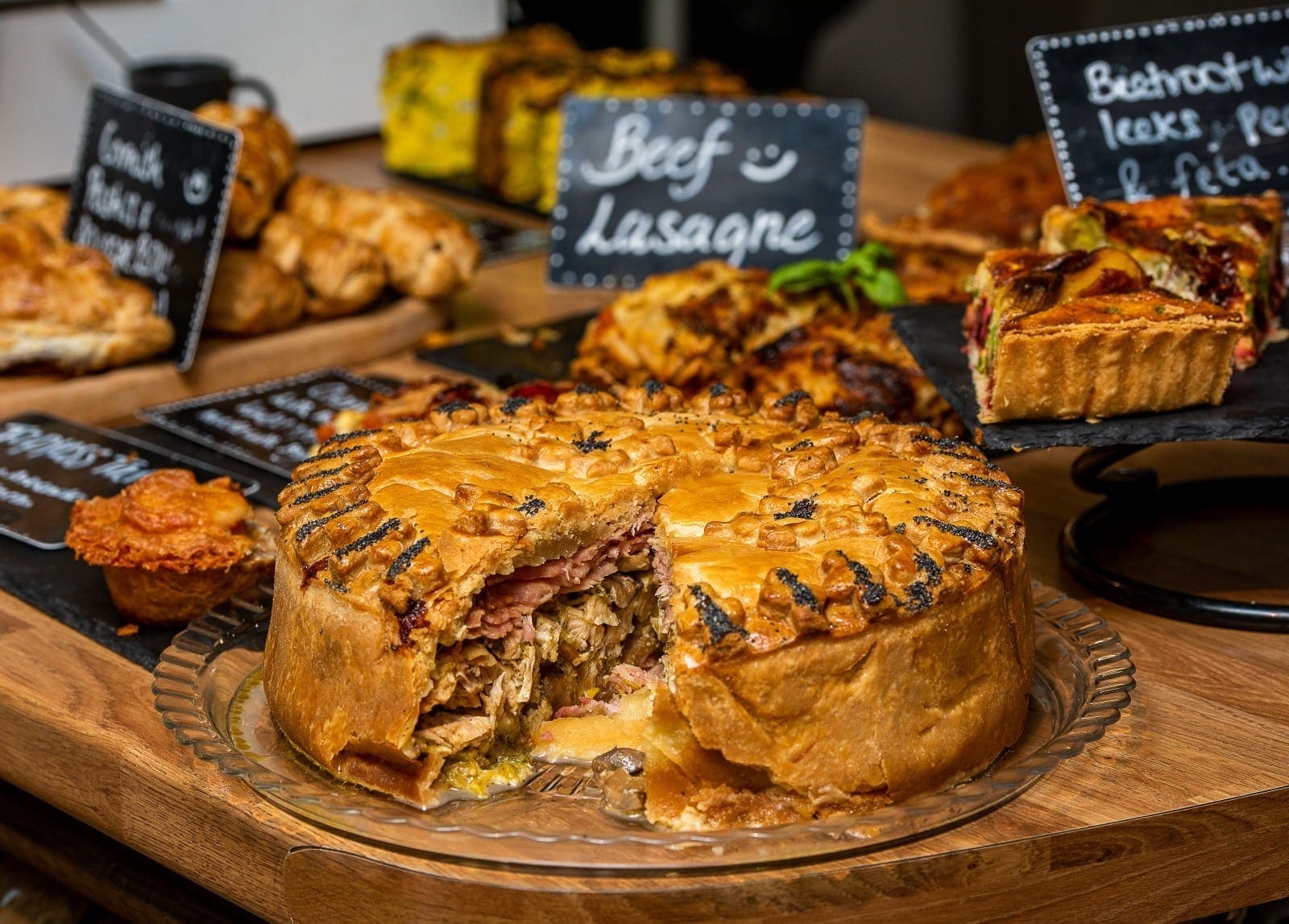 Let's get to know each other =)
If you'd like to book a private space for catered events, please use the form below.
At the moment we are unable to take bookings for general table and seating enquiries through this form!
For general booking/seating requests please call the individual Deli you wish to visit.
Widcombe: 01225 313037
 Abbey: 01225 426581
 Larkhall: 01225 444534